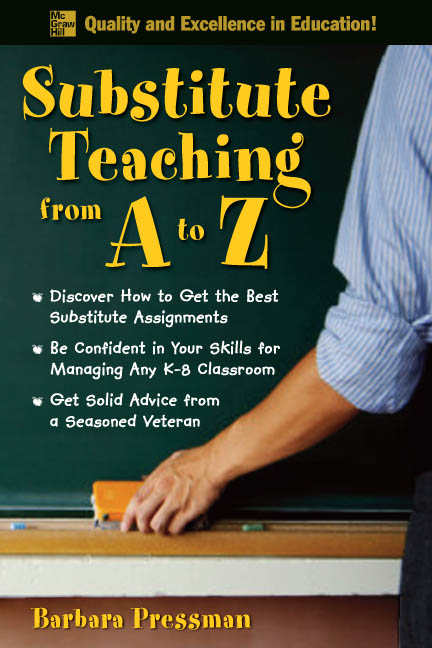 Have you ever thought about becoming a substitute teacher? Maybe you're thinking about teaching as a full-time career but want to try it out before you commit. Maybe you're between jobs and would like to give subbing a try. Or maybe you're already a sub and would like to become a better teacher. This Web site is for you!
We'll point you to many substitute teacher resources, and as important, to a new book,

Substitute Teaching from A to Z

written by Barbara L. Pressman and published by McGraw-Hill.
You'll learn techniques for effective classroom management, how to introduce yourself, what to put in your 'bag of tricks', survival techniques in the classroom, and much, much more.